Festival of Trees Prescott
6th annual Festival of Trees Prescott brought to you by Findlay Subaru Prescott kicks off the holiday season in Arizona's Christmas City at the historic Sam Hill Warehouse. Attendees will mingle through a beautifully decorated forest of trees and wreaths that are available to purchase, cast your vote for People's Choice and Kids' Choice awards, and see which trees the judge's awarded in Best of Show, Best Theme and Most Traditional categories. There will be live entertainment throughout the event, Santa photo stop, daily raffles, craft ornaments, holiday selfie photo stop and more!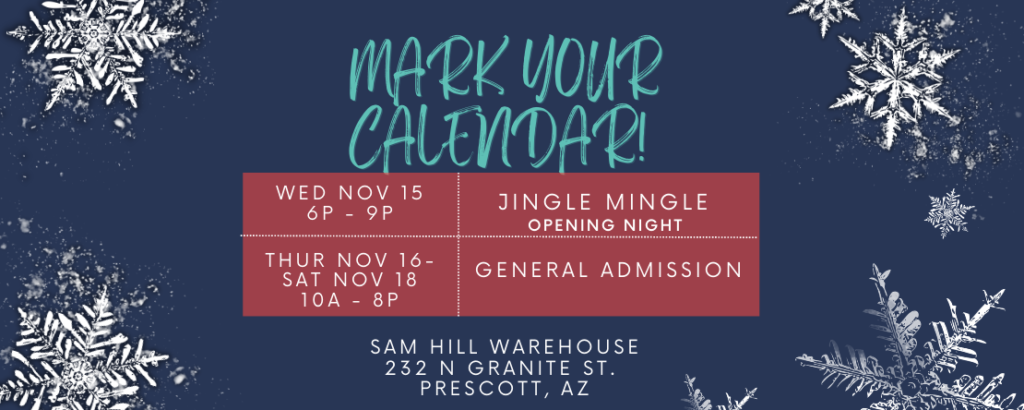 Become a Tree or Wreath Participant
Start planning your design now!
Hear What Attendees and Participants Had to Say About the 2021 Festival of Trees Prescott!
About Festival of Trees Prescott
The Festival of Trees Prescott is an annual holiday community event where local businesses come together to celebrate Prescott's heritage as Arizona's Christmas City.
In 2017, the event began as a fundraiser for the nonprofit group known as Kind Defined. In 2021, Kind Defined closed its doors and passed the torch over to StarStruck Event Planning to carry on this annual Christmas tradition. StarStruck Event Planning has chosen Prescott Area Shelter Services, an amazing local nonprofit, to benefit from this event.
The Festival of Trees Prescott is a beautifully decorated forest of Christmas Trees and Wreaths. You can shop the designer trees and wreaths by submitting a bid and, the winning bid gets to take home the designer tree to display in their home or business for all to see.
The trees will be judged in several categories, including people's choice and kids' choice. Come cast your vote!
This event will be jam-packed with raffle prizes, ornament crafts, keep sake ornaments for purchase, photo opportunities with Santa, live music and more!
Our 2023 Nonprofit Beneficiary
We will be announcing the 2023 beneficiary soon! 
Be sure to check back
If you are a nonprofit and are interested in becoming the Festival of Trees Prescott Beneficiary. Click the "participate" tab and fill out the application! 
9′ Trees
7.5′ Trees
5′ Trees
Wreaths
WED-NOV 15 | 6PM-9PM
6pm-9pm | Jingle Mingle – Kickoff Cocktail Party (Adults Only)
6:45pm-7:15pm | Opening Presentation
8pm | Raffle Drawing
THUR-NOV 16 | 10AM-8PM
FRI-NOV 17 | 10AM-8PM
SAT-NOV 18 | 10AM-8PM
If you are an entertainer and would like to showcase your talent or services at the festival. Send us an email and let us know what you can do! 
FESTIVAL OF TREES SPONSORS